Five Ways to Get Your Body Looking Great!
It's November already and Spring has definitely sprung! With only weeks till Christmas it's time to get your bodies bikini ready. An almost impossible task as the spring social season has begun but there are ways you can cheat the system.
1. Dr Wraps Weight Loss and Cellulite Treatment
Cellulite is probably the hardest thing to remove through diet and exercise alone. And it's especially difficult to disguise in a bathing suit. In just four weeks with Dr Wraps you can have smooth, more toned looking legs just in time for summer. Dr Wraps work by wrapping your body in bandages soaked in active ingredients. There are a wide range of formulas which are gradually absorbed into your system. Whilst in the bandages you are in an air compression suit to assist with the absorption of these active ingredients as well as Lymphatic drainage. The results? More moisturised, tone skin and smoothed out cellulite. It can be used on your legs, arms, stomachs and buttocks.

2. Fat Freezing or Cryolipolosis
Sometimes even when we you are your ideal body weight you can still have that collection of fat that just won't budge! This is where fat freezing is in its element. In just 50 minutes of treatment you can reduce the area by 20%. The treatment is easy and comfortable and results are seen within about 6 to 8 weeks. Perfect to rid those love handles or muffin top.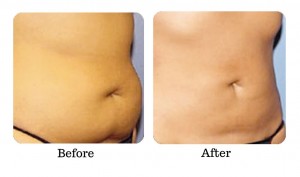 3. Laser/IPL Hair Removal
There's nothing worse than a last minute invite to the beach to realise you're due for your wax. Waxing can cause ingrown hairs and rashes as well as having to have the hair a certain length to be able to wax it. Shaving can leave unsightly stubble while hair removal creams are messy. In just six easy treatments you can be hair free for good! As long as the hair is dark it's easily treated. Imagine never having to worry about your unruly hair again.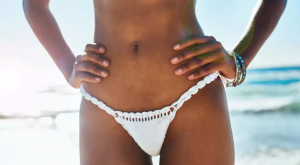 4. Radio Frequency Skin Tightening
Saggy stomach, bat wing arms, crapey skin. Whatever your problem area, radio frequency skin tightening can assist. It works by heating the collagen fibres and shrinking them causing a tightening of the skin. A bit like putting your jeans in the dryer. This treatment works amazingly in combination with the Dr Wraps and Cryolipolosis for boosted results.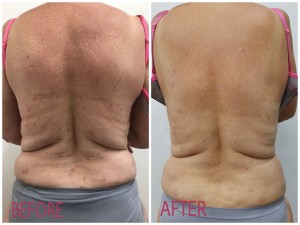 5. Weight Loss Injections
They don't replace dieting and exercise but can definitely boost your results. Made from a combination of Methionine, Inositol, Carnatine and Methylcobalamin this injection assists in optimising the liver to increase metabolism, mobilise stubborn fat stores, curb cravings and boost energy levels.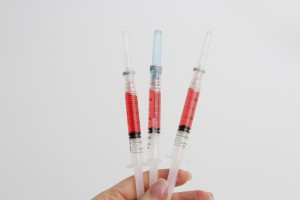 So don't wait until it's too late. Get onto the program now! Go out and purchase that new bikini and get ready to flaunt it.
Jeune Cosmetic Medicine Specialists have been providing specialised cosmetic procedures for over 15years.
Working With You To Achieve Natural Elegant Beauty…
All our equipment is TGA approved. We only use top range skincare including Aspect and Cosmedix.
As a nurse-run clinic you are always able to see the same practitioner and know you are in safe caring hands! Our aim is to work with you honestly, to achieve natural elegant beauty.