Summer is finally here and the party season is in full swing. A gorgeous radiant glow truly defines what healthy skin looks like and makes for your perfect seasonal accessory! Nothing makes us happier than helping you achieve your skin goals throughout the year. But the reality is it only takes one (albeit, great!) night out to ruin all your hard work if you're not quick to repair. Here, our cosmetic nurse specialist Tanya Chiwaza shares her top healthy skin tips for keeping you looking great all through the holiday season.
Skincare
As the seasons change, so should your skincare. Now is the time to speak to Tanya to work out what your skin will need to get through the hot summer. Your age, the original condition of your skin, hormones as well as environmental factors all contribute to your ideal skincare regime this season. What is right for you may not be right for the next person so it is always best to seek the advice of a professional.
Sunscreen
Tanya can't emphasise enough how important sunscreen is for your skin not only over the summer months but throughout the year. Ultraviolet rays that cause sun damage are always present even on overcast or wintry days. Therefore sunscreen should always be the important final step in your morning skincare regime. But remember it's important to reapply sunscreen every four hours. You may worry sunscreen will stop you from getting enough vitamin D, but 20 mins with your forearms exposed in the middle of the day is all you need. "Don't risk more skin damage," says Tanya, "when we're all so busy trying to reverse the harsh effects of the sun."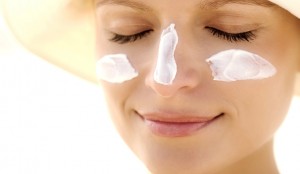 Fake Tan/Bronzer
"If you're anything like me, I simply can't leave the house without some bronzer on"! Tanya believes this is such an easy way for you to get a summer glow without the potential danger that comes with tanning. Be sure to only use a fake tan especially designed for the face. Tanning waters are all the rage right now and are particularly great for the face. Many of them take the place of your toner in your skincare regime – but with the added bonus of giving you a gradual healthy glow. Tanya particularly loves Eco Tan Face Tan Water. Other tanning formulas such as spray tans are a no-no for the face as it will dry out your skin and clog your pores causing unsightly blackheads and pimples – not ideal in the peak of party season!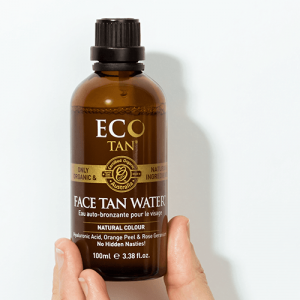 If you're keen to keep your skin's dullness at bay this party season, a Micro is the way to go! Microdermabrasion uses suction and either crystals or a diamond head to gently buff the dull skin away. It's a pleasant treatment that may leave you a bit pink for a few hours. Tanya advises not booking in for a micro on the actual day of your party! One treatment every four weeks is ideal and your makeup goes on like a dream.
Peels are a great option for you if you are looking for a deeper exfoliation. Peels can range from very superficial which means no downtime to medium thickness that may cause your skin to peel for up to a week. There are different peels to treat different conditions but all leave you refreshed and glowing.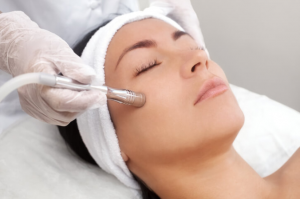 Hydration
Skin can become very dehydrated during the party season which is why Tanya likes to drink a large glass of water before bed after a night out. Water intake is absolutely essential but how do you know you are drinking enough? Too easy! Just check your urine. If it's a light straw colour, you are drinking enough. Dark yellow means you need some more but if your urine is completely clear, you are probably over doing it! Just like skincare, everyone's needs are different so seek the advice of your GP if you have any concerns. Omega 3 supplements are also a great way to keep skin hydrated from the inside. Or increase your intake of (good) fatty foods such as Salmon or Mackerel, Walnuts or Chia seeds.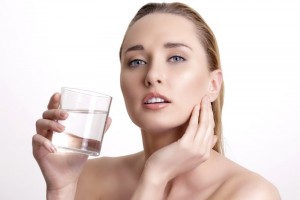 Biorevitalisation
This is the ultimate treatment for skin hydration. Biorevitalisation is the insertion of Hyaluronic acid under your skin with extremely fine needles. What is Hyaluronic acid? It's something our bodies naturally produce! Acid is probably too harsh of a term for this gel-like moisture-binding ingredient that helps keep your skin nicely plump. It's just like putting your moisturiser on, just under your skin. It is hydrophilic which means it attracts water so keeps the skin looking hydrated. This treatment lasts three months so will have you looking fresh all summer long.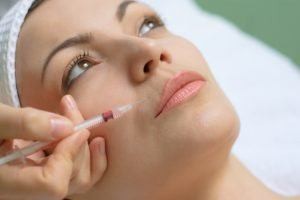 These healthy skin tips should help you stay on top of your skincare regime at this busy time of year. Or book an appointment with Tanya for a free skin analysis and skincare prescription.
Tanya Chiwaza is a trained nurse and has been a cosmetic nurse specialist for more than five years. She specialises in skin treatments, injectable wrinkle treatments and dermal and lip fillers.