Jeune Cosmetic Medicine Specialists has been established since the year 2000 by Melissa. They are one of the few nurse run and owned clinics in Victoria providing specialised cosmetic medical services, to both women and men. We understand what is required for you to look the best you can, and "as young as you feel". You can be confident we will give you an honest appraisal of what we can achieve and we will listen to your needs and expectations.
Our aim at Jeune is to give you a natural result, working with you, to gradually regain or enhance your youthful beauty on both your face and body
Using a variety of treatments including lasers, specialised facials, skincare, and of course injectable wrinkle treatments we are to turn back the clock to a more youthful you and enhance your natural beauty
We have three main sites, Ascot Vale, Bundoora and McKinnon, at these sites we also provide advanced skincare, and mineral make  The staff at Jeune are continually updating their skills so you can be assured you are getting the most up to date treatments and procedures.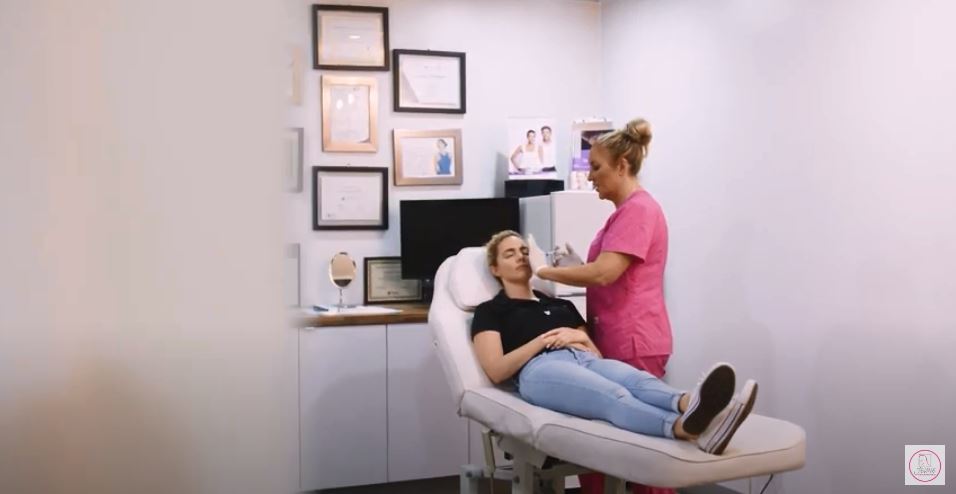 Melissa Whalen RN ( formally Melissa Blandfort) has been in the cosmetic medicine industry for over 20 years. Studying at the Alfred hospital she obtained her nursing degree in 1990. She travelled and worked in London and Europe for the next 2 years returning home to work as a nurse mainly in large city hospitals
Unhappy with the politics of large hospitals she began working in Day surgery in a small women's health clinic. From there she met other nurses who worked with plastic and cosmetic surgeons. They were always looking for experienced nurses in their day surgeries and Melissa began working with them and thus fell into the industry
After working for a few years in theater she began to learn lasers and injectables and found her passion. It was after a chat with one of the filler representatives she was introduced to a DR who wished to start sending nurses into beauty salons to do these treatments
Melissa was one of the first independant nurse injectors in Victoria. After a year working with this doctor Melissa went out on her own and in the year 2000 Jeune was born. For the next 8 years Melissa worked throughout Melbourne and country Victoria also travelling to Queensland providing these services through beauty salons.
Although she loved the life of a mobile injector, once children were on the way this became more difficult. By this stage she was also doing more advanced treatments that she felt were safer done in a clinic setting.  She set up the Caulfield/Mckinnon salon as a base and  set up Ascot Vale in 2011 whwer she now spends most of her time
She is now based in the Caulfield/McKinnon site Wednesdays  . She is in Ascot Vale  Tuesday Thursdays and Saturdays. She travels to Geelong once a month. Melissa loves her work and can never imagine doing anything else. She attends conferences and training regularly throughout the year to ensure her skills are kept up to date with the latest in her industry.
Her main passion in the industry is to be able to make people feel better about themselves. She likes her clients to look natural and likes to work with them to address their concerns.
Tanya has been a Registered Nurse for since 2010  receiving her degree at Charles Stewart University She has been a staff member at Jeune since 2014. She has had extensive nursing experience and has worked in various sectors of the healthcare system including; acute hospitals, rehabilitation outpatient surgeries and was a Nurse in Charge at an extremely busy Medical Clinic working alongside many doctors and specialists.
At this clinic she worked closely to doctors who specialized in skin cancer and skin health; this was the seed that developed her interest in dermatology (skin health)and cosmetic medicine.
Tanya then perused this interest and completed a Post-Graduate Degree in Dermal Science through the highly reputable Australasian Academy of Dermal Science; thus qualifying her as a Cosmetic Nurse and she has never looked back.
Cosmetic nursing has become her passion. Tanya stays current within the cosmetic medicine industry by attending updates and advanced technique workshops to ensure the best possible results for the client. She aims to bring back your natural and youthful you. Her passion is restoring symmetry and bringing out the best version of you, a term we call Beautification. Specializing in cheeks , jawlines and luscious lips. Tanya has also become renowned for her amazing skill at non surgical nose jobs
Tanya with her gentle touch and amazing skincare knowledge can also give you advice on skincare and attend to any medi facial and laser needs
Tanya has recently opened the Bundoora site which trades under the name Melbourne cosmetic specialists
Gayle has been in the wellness health and beauty industry since 2005 gaining extensive knowledge within the industry. Her career started within the massage and beauty sector, specialising in sports massage and spa therapies.
Her passion for skin led her to study a Bachelor of Health Science and become a Dermal Clinician. She is fascinated by treating skin conditions with various technological advances and cosmetic chemistry formulation.
Since working a Jeune Gayle has done advanced training in non surgical body treatments, skin needling and Radiofrequency skin tightening.
With her history in massage you can be assured that any treatment by Gayle will be not only effective but also relaxing 
Rachel has been a registered nurse since 2005 and did her training in aesthethics with tanya obtaining aPost-Graduate Degree in Dermal Science through the highly reputable Australasian Academy of Dermal Science;
Along with her aesthetics she still works at the alfred hospital providing hospital in the home. Since being a Jeune we have seen Rachel has great skill in all types of fillers. Having a great eye for placement for the best results
Her love of aesthetics came about when she started working with cosmetic doctors and began to realize that a little bit of work can make a huge difference in how someone feels about themselves.
She was working in a chain clinic that treated clients like a number, and had no interest in professional development and training. That simply wasn't satisfying enough for her
After speaking with Tanya who she had remained friends with since their training, she realized Jeune was a place I really wanted to work at.
"Their values of honesty and relationship building really resonated with me, and I noticed that their clients always walked out beaming!
I love that Melissa places such a high value on training and development so that I can be the best I can be for my clients."
Jeune helps me and those I serve to discover their natural beauty each and every day.
I couldn't be happier, and can't wait to share a bit of the Jeune magic with my clients!