In This Edition
OXYGEN FACIALS WITH INTRACEUTICALS
PRODUCT OF THE MONTH – VITAMIN A
PRODUCT OF THE MONTH – VITAMIN A
Hi everyone, can you believe how fast this year is going. Almost the end of school term and Easter around the corner. We have some great new treatments to talk about and of course our great special offers. This edition we will introduce you to oxygen facials, anti-wrinkle injections for underarm sweating and the benefits of vitamin A.
We are proud to announce that Jeune Cosmetic Medicine has been granted the Womo (Word Of Mouth) Service Award for 2015. Top 5 Cosmetic Medicine Services in Melbourne. This is the second time we have received this award and it is thanks to you writing your reviews that we have been able to achieve this.. We will promise to continue to provide great service to our customers and their friends… spread the word..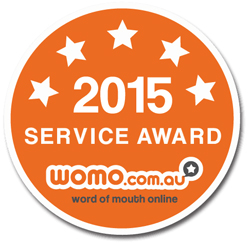 If you do a review let us know and we will send you a $25 voucher to use at Jeune
Don't forget to also like us on face book as we often post extra special offers on our Facebook page
www.facebook.com/jeunecosmetic.ascotvale or search on Facebook for Jeune Cosmetic Medicine Ascot Vale and PRESS LIKE

OXYGEN FACIALS WITH INTRACEUTICALS:
Do you want a facial that incorporates relaxation and pampering whilst delivering dramatic instant results with no down time! WE now have the intraceuticals oxygen facial system which can deliver this to you. The oxygen molecule is used to push hyaluronic acid infusions into the skin making it look wonderfully plump and noticeably firmer. Instead of simply spraying oxygen onto the skin like other machines do, the Intraceuticals oxygen facial uses hyperbaric oxygen technology to infuse a special serum full of vitamins, antioxidants, and low weight hyaluronic acid into the skin.
Endorsed by healthcare professionals and celebrities alike, Intraceuticals oxygen facials have been embraced by the entertainment world with a real 'who's who' of celebrities having Intraceuticals Oxygen Facial treatments and products on a regular basis, such as; Victorian Secret Model – Miranda Kerr, Superstar – Kim Kardashian, Super Model – Naomi Campbell, Singer – Fergie; just to name drop a few celebrities.
Come in and try a facial at HALF PRICE (normally $110)and we will show you the difference half way through( so you can see the WOW effect) and then of course do the other half of your face.
If you love it as much as we do we will take the cost of your first treatment off the cost of a course of treatments……What a deal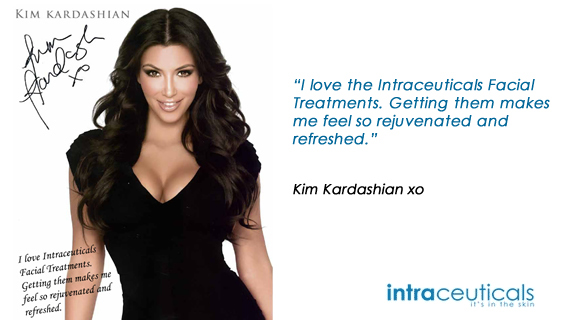 PRODUCT OF THE MONTH – VITAMIN A

The Benefits of Vitamin A:
Vitamin A in our diet can help prevent cancer, increase our immunity, perform better cell function, good for healthy bones and teeth, and improve our vision. If it is that good for us internally, imagine what it could do for our skin?
The best thing about vitamin A is it reduces the signs of ageing, A powerful antioxidant, it reduces the appearance of fine lines and wrinkles, by thickening and stimulating the deep layers of the skin, causing the production of extra collagen and elastin. Vitamin A also works on the pigment causing cells, normalising them so reduces the appearance of those dreaded age spots and hormonal pigmentattion.
Vitamin A:
NORMALISES blood flow and helps reduce the symptoms of rosacea and wound healing
EXFOLIATES – making skin smooth and even toned
REPAIRS the cellular structure of the epidermis – optimising your UV protection
DECREASES clustering of melanin granules – so reduces brown spots or pigmentation
DECREASES sebum production
PROMOTES a healthy cellular membrane
HELPS in the eradication of pre-cancerous skin lesions
IMPROVES hydration both in and around the cell
Try our Dr aspect Exfol A (which has AHA & Vitamin A exfoliating complex) 30ml for $118.80
This is a great product to start off with for those already on an A and wanting something a bit stronger Cosmetix Define 30G $99

As OUR SKINCARE SPECIAL GET 20% OFF ANY VITAMIN A FOR MARCH AND APRIL
PRODUCT OF THE MONTH – VITAMIN A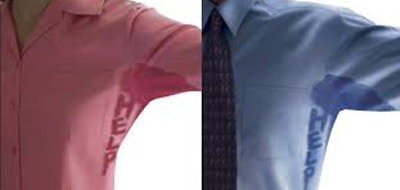 Did you know anti-wrinkle injections can stop sweating.???? This is just one of the extra things anti-wrinkle injections can do. Profuse underarm OR hand sweating can be extremely debilitating. For people who suffer it, it can mean extreme embarrassment in social situations, inability to wear some clothing, and simply feeling uncomfortable. There is a solution. A ten minute procedure where we inject anti-wrinkle injections into the area which sweats and in around 5 days the sweating stops. It's a MIRACLE.
It doesn't block the sweat glands so the sweat builds up, it simply turns off the tap. It does this in the same way we stop movement. It blocks the message to the sweat cells. Even though the brain tells them to sweat they never get the message
There are rumours this will make you sweat more in other areas, this is not true. In regards to cost it usually takes a minimum of 60 to 100 units for both armpits and will last you around 6 months
As a special for this treatment we are offering $10 per unit cost for this treatment